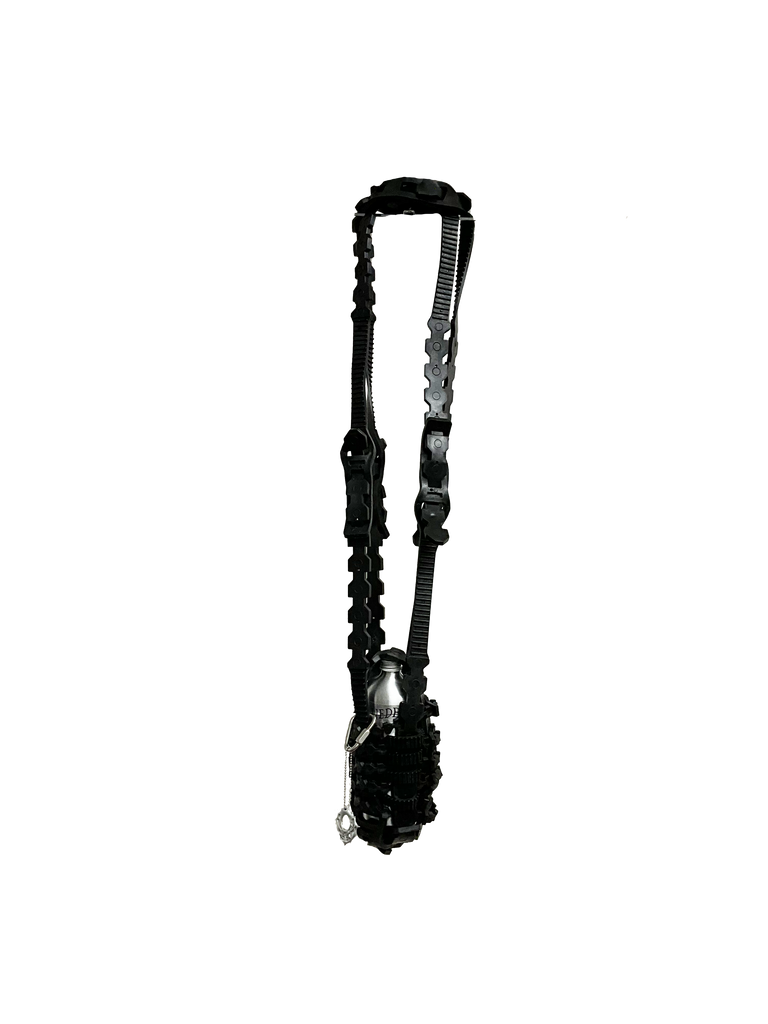 The rubber bag provides a secure holder for our branded 500ml water bottle, while the adjustable crossbody straps offer hands-free hydration with a comfortable fit. A carabiner conveniently clips the bag to attach your keys as well. This durable set is the perfect companion for your daily adventures.

This limited-edition version of the Kanteen Bag features a unique amulet of your choice designed by artist Thomas P. Grogan, whose work reflects human fascination for connection and communication.

Material: 100% UV Resistant Rubber, Reusable Aluminium Bottle, 100% Photo Polymer UV Resin Amulett 

Dimensions: 500ml Bottle, length of straps 163cm measured from the bottom all the way around.